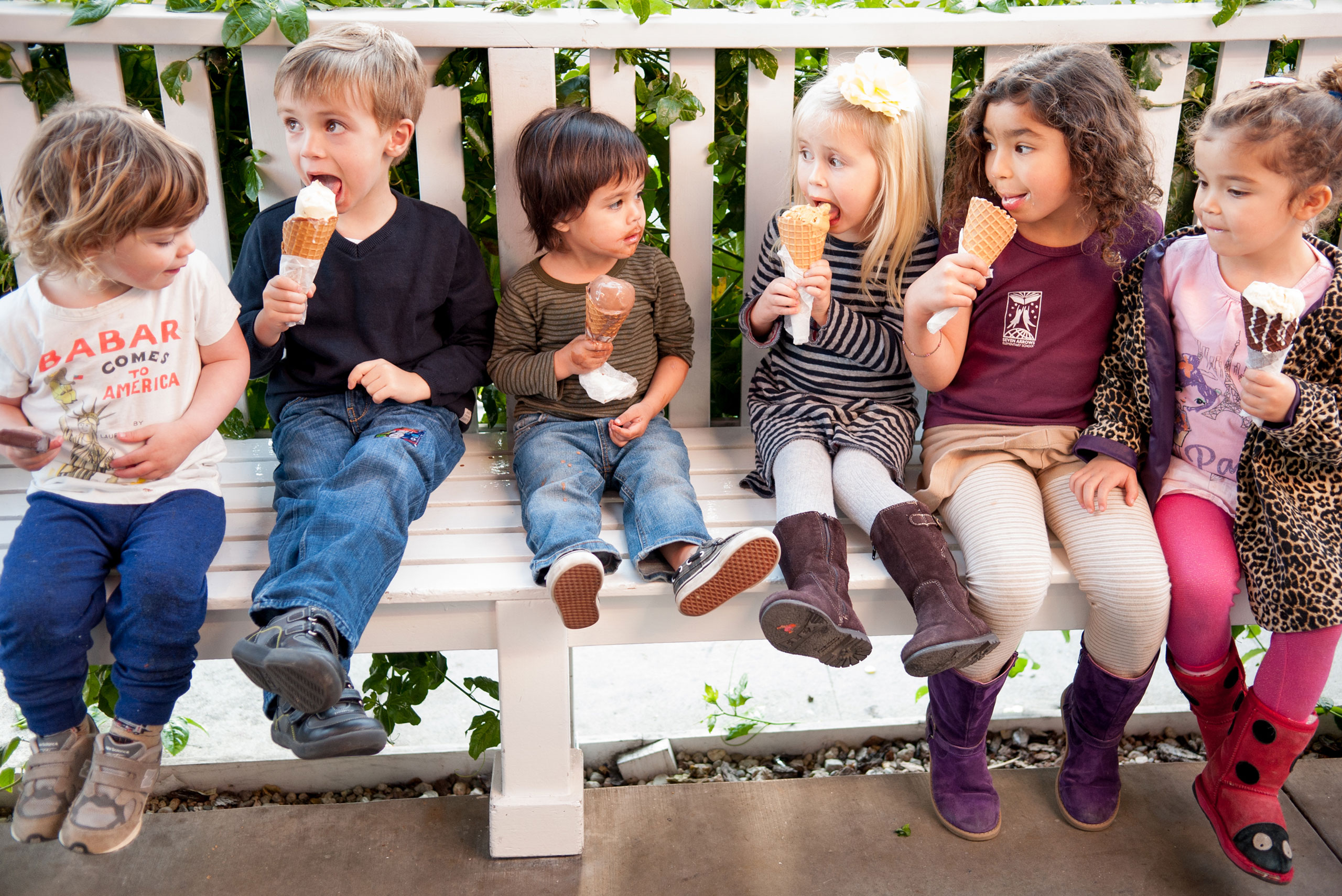 Our Story

We're your neighborhood ice cream shop creating delicious flavors that make you feel like a kid again. We make everything from scratch in our little Santa Monica kitchen, using ingredients from local, organic and regenerative farmers, whom we call our heroes! 
We were born out of partners' Josh Loeb, Zoe Nathan, Colby Goff and Chef Shiho Yoshikawa's desire to create delicious ice cream in a nostalgic setting for friends and family to enjoy it in. We opened our first shop in 2010 at the charming Brentwood Country Mart, and we have another location along Santa Monica's beachside Main Street.
Since we're only a couple miles away from the famous Santa Monica Farmers' Market, how could we not take advantage of that?? We love our farmers and we're always inspired by what's in season! Each month, the team dreams up and spins new flavors that range from modern takes on nostalgic treats to seasonal creations that truly let those beautiful farmers' market finds shine.  
As part of the Rustic Canyon Family, a collection of beloved, chef-driven dining destinations, we believe in using only the best organic and GMO-free ingredients we can get our hands on. We make everything in-house, like our dairy base, toppings, sauces, waffle cones and more. We hope you enjoy eating our ice cream as much as we love making it!  And now… 
The Sweet Rose Creamery Lifestyle

1. All of our ice cream is made from scratch, using ridiculously good, organic ingredients.
2. Local farmers are our heroes, which is why our flavors celebrate the seasons.
3. You won't find artificial stuff in our ice cream, because Fresh Mint Chip should take like fresh mint (and not be green and full of things you can't pronounce).
4. Nothing smells better than a freshly-made waffle cone.
5. Sundaes are for all days!
To apply for a job or see what positions we're currently hiring for, please visit our
Rustic Canyon Family Jobs Page.
To get small batches of happiness delivered to your inbox,
sign-up for our e-newsletter!
Join Our Newsletter!