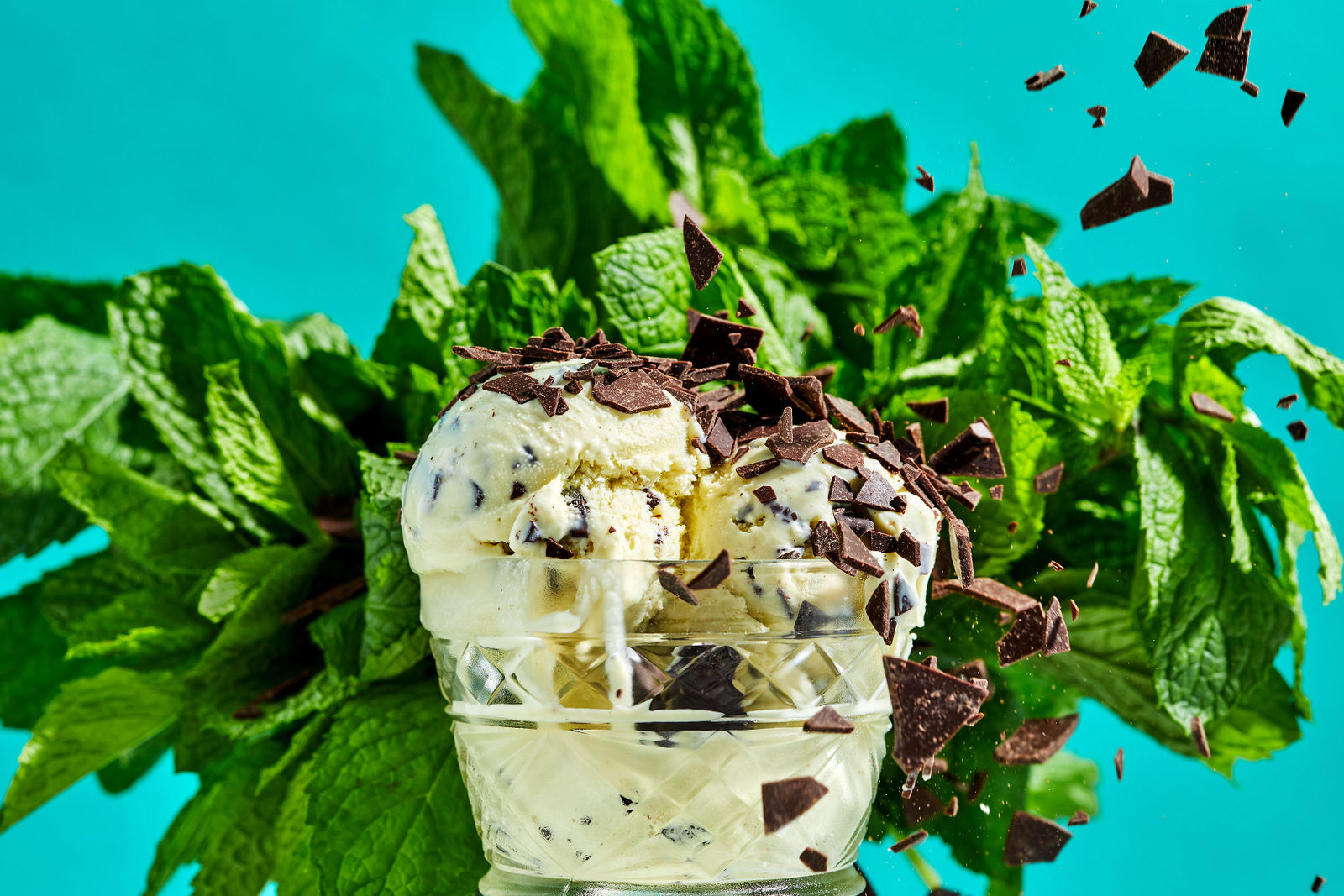 Our Story
Sweet Rose Creamery is a neighborhood ice cream shop where whimsical, childhood nostalgia meets thoughtful, locally-sourced ingredients. As a member of the beloved Rustic Canyon Family restaurant group, we're locally-owned and make nearly everything from scratch—marshmallows, chocolate chips, sauces, waffle cones, and so much more within our Brentwood Country Mart location's very, very small kitchen. 
We're also an official "creamery," and the only independent ice cream shop in Los Angeles (that we know of) to have both this certification AND use ALL organic ingredients in the dairy base. Rather than a purchased, pre-made dairy base, we became a licensed creamery so that we can pasteurize our own base. It's more work, but it gives us more control over the texture and flavor of our ice cream, because we get to decide how much cream, milk, sugar and eggs to add. 
Since we're only a couple miles away from the famous Santa Monica Farmers' Market, our ice cream flavors change monthly and with the micro-seasons. Whatever beautiful fruit you're placing in your basket during the Wednesday market will be reflected in a delicious scoop of ice cream later that day. We advocate for our local farming community, don't use additives and chemicals, only use organic milk and eggs from California, and source from environmentally-responsible artisans and purveyors we can truly stand behind, like TCHO Chocolate, Central Milling Flour and many more. 
Our Brentwood Country Mart and Santa Monica Main Street shops are the types of charming places where the team remembers your name and your favorite ice cream pairing. It's where you can treat yourself to a decadent milkshake, split a big sundae with a friend, grab a handful of playful, frozen novelties for a picnic, take home a fun ice cream cake for a birthday or dinner party, and just satisfy those cravings with something sweet. 
The Sweet Rose Creamery Lifestyle

1. We eat ice cream year-round, come rain or shine.
 
2. We have no problem eating dessert before dinner.
3. We drink milkshakes instead of smoothies.
4. Our morning fruit is a chocolate-covered banana.
5. Our lunchtime sandwiches are made with ice cream.
6. Sundaes are for all days.   
To apply for a job or see what positions we're currently hiring for, please visit our
Rustic Canyon Family Jobs Page.
To get small batches of happiness delivered to your inbox,
sign-up for our e-newsletter!
Join Our Newsletter!