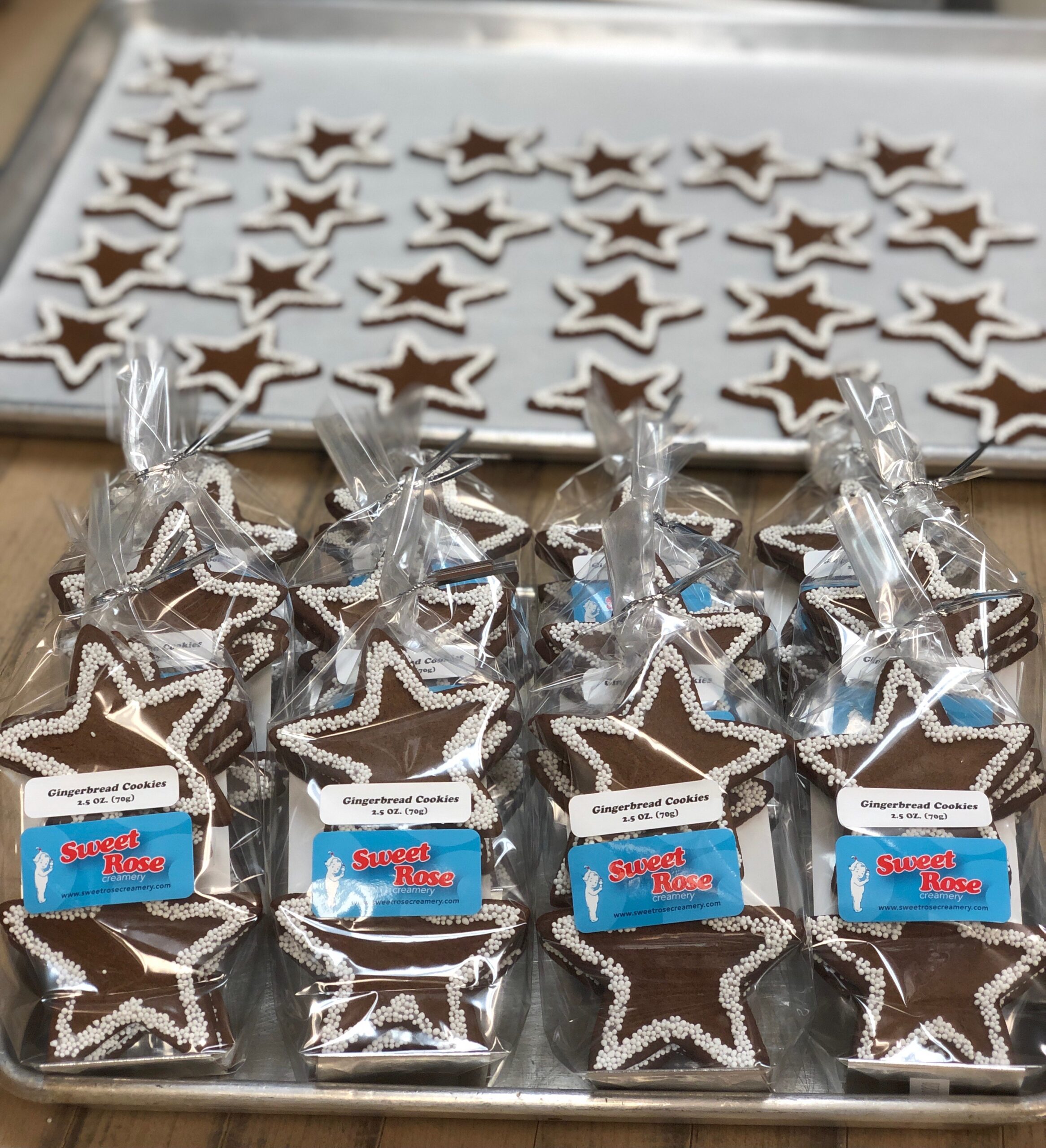 These housemade sweets and treats from our pals make the perfect stocking stuffer or lil' holiday gift. Plus, they don't melt! Available in our shops or order from your favorite delivery app.
Gingerbread Cookies – $8
Chocolate Chip Pecan Cookies – $8
Candied Buttered Pecans – $10
Fat Uncle Farms Almonds – $8
TCHO Chocolate Bars – $5
Ice Cream Empire Board Game – $19.99

Celebrate With Ice Cream Cakes!
Our decadent ice cream cakes are perfect for birthdays, dinner parties, picnics and any celebration that calls for a sweet treat!  Available at all locations to pick-up, or call your closest shop at 310-260-2663 to pre-order.
Cookies & Cream
chocolate cake filled with cookies & cream ice cream, frosted with sweet cream ice cream and covered in homemade wafer cookie crumbs – $30 – small size only, feeds 6-8 people
Sprinkles
vanilla cake filled and frosted with old fashioned vanilla ice cream, and covered in rainbow sprinkles – $30 – small size only, feeds 6-8 people